Our Cooks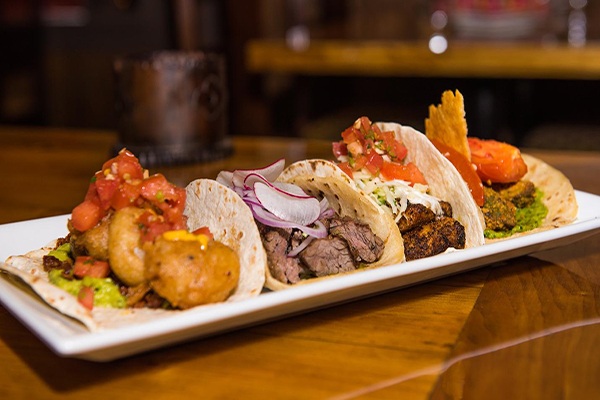 Here at Casa 43 all the cooks are ferociously committed to FRESH FRESH FRESH ingredients and your Mexican culinary journey and they bring influences from all over Mexico and Latin America with specialization in REGIONAL Mexican dishes.
Julio is from Puerto Rico and is a true creator of balanced and unique taste combinations. He has worked and operated large outlets in NFL stadiums and several Mexican restaurants where his passion for the regional flavors of Mexico has blossomed!
Bryan hails from Costa Rica and is a skilled butcher with a real knack for the grill side of things and building our 13 signature tacos.
"June" is a maestro at everything and is our go to prep, cold station and meat brazing expert who also creates food art for special occasions.
Yousuff is from India and his chef skills on the hot side of our kitchen, especially on the grill, really add to the speed at which we can get the food to your table.
Manuel joined us in 2018 and is a very skilled chef who contributes his expertise to our hot and cold side and is one of our most versatile chefs. Alejandro is from Playa del Carmen Mexico and joined us late in 2018 and has brought another level of professionalism to our kitchen team along with some inspirationally authentic Mexican sauces and dishes.
Kimberly is from Costa Rica, joined us late in 2018 and as Assistant Line Cook works hard at helping ensure prep and the cold station are ready to operate when you come in to enjoy our food. Steven also joined us late in 2018 and has really focused on becoming a great grill man and has become a great taco builder.